Dr. Julio Rodriguez
Director
Dr. Julio C Rodríguez is the Director of the Language Flagship Technology Innovation Center, Director of the Center for Language and Technology, and Director of the National Foreign Language Resource Center at the University of Hawai'i at Mānoa. He has a graduate degree in translation and interpretation, a MA in applied linguistics, and a PhD in curriculum and instructional technology specializing in the context of technology use and integration into language teacher education. Within the broad area of instructional technology, he is now primarily focused on faculty development programs, project-based language learning, materials development, online course design and improvement, and design-based research. He is currently involved in a national initiative to infuse project-based learning in the foreign language curriculum. Before coming to the University of Hawaii, he directed the curriculum development division for online courses at Iowa State University, where he lead and participated in several grant-funded materials development projects including an award-winning online course. Rodriguez has published and presented on instructional technology, project-based language learning, and design-based research, including a co-edited publication on design-based research in computer-assisted language learning.
Moore Hall 256, tech.center@hawaii.edu
808-956-8047
Dr. Madeline K. Spring
Associate Director
Dr. Spring is the Associate Director of the Language Flagship Technology Innovation Center, Professor of Chinese Language, and the Director of the Chinese Language Flagship Program at the University of Hawai'i at Mānoa. She earned her Ph.D. in Chinese Language and Literature at the University of Washington. Her research interests are divided between medieval Chinese literature (especially Six Dynasties to Tang prose and rhetoric) and current issues in Teaching Chinese as a Foreign Language (TCFL). In that area, her focus is on curricular design and implementation, content-based instruction, intercultural communication, and assessment. She is the author of Making Connections: Improve Your Listening Comprehension in Chinese, which is now in its second edition. She has written numerous articles about various aspects of TCFL.
She is a frequent presenter (locally, nationally, and internationally) on topics such as curricular development, assessment, teacher beliefs, adapting authentic materials, technology, literacy, immersion Chinese curricular issues, teaching reading, writing, cultural competence, and online communities, and has conducted many workshops on these subjects. Dr. Spring has played a leadership role in defining and disseminating information about the Chinese Language Flagship Programs both nationally and internationally, in China and Taiwan.
Angela Haeusler
Program Coordinator
Angela H. Haeusler joined our team from the University of Hawaiʻi at Mānoa. Having worked in journalism and public relations before, she applied this background for several years to further the mission of the Flagship's Hawaiʻi Language Roadmap, an initiative to build a multilingual workforce for Hawaiʻi. Angela holds Master's degrees in Linguistics/TESOL from the University of California, Davis and Teaching German as a Foreign Language/Intercultural Communication from the University of Munich, Germany. In her PhD program in Second Language Studies, she taught courses on globalization, language advocacy and bilingual education which earned her the University of Hawaii's Frances Davis Award for Excellence in Undergraduate Teaching in 2014.
Naiyi Xie Fincham
Learning Design Specialist
Naiyi Xie Fincham has an extensive background in designing, implementing, and enhancing online courses in Mandarin Chinese for learners with various proficiency levels, and academic and professional needs. She received her PhD in Educational Psychology and Educational Technology from the Michigan State University in 2015. She has an MA in Educational Studies from the University of Warwick (UK) and a BA in English Language and Literature from Beijing Foreign Studies University (China). Naiyi's research interests include how to promote language learners' metacognitive development, especially self-regulated language learning abilities, through effective implementation of learning technologies and learner support, and how to facilitate learners' cross-cultural competence development through building and maintaining local and global learning communities.
Stephen Tschudi
Technology Specialist Faculty
Stephen L. Tschudi, Specialist in Technology for Language Education, has taught Chinese language at the University of Hawaii since 1988, and prior to that was a translator and editor for the Chinese Literature Press in Beijing. Currently a staff member of the National Foreign Language Resource Center, he is past recipient of an Excellence in Teaching Award from the Hawaii Association of Language Teachers and past board member of the Chinese Language Teachers Association. He has previously designed and delivered teacher training courses and workshops focusing on effective strategies for teaching languages on interactive television and on various aspects of online teaching and learning, and has designed numerous online courses in Chinese language, some of them custom-designed for non native-speaking teachers of Chinese. His areas of research interest include 1) the design and delivery of online and hybrid language instruction, 2) strategies for measuring and fostering cohesion and community in online interaction, 3) the design of online intercultural exchanges based on the Cultura model from the Massachusetts Institute of Technology, 4) the implementation of task-based language teaching (TBLT) methodology in online and hybrid curriculum design, and 5) Chinese for business professionals.
Ruslan Suvorov
Technology Specialist Faculty
Russ comes to us from Yale University where he had been an Instructional Technology Specialist at the Center for Language Study. In that capacity he provided instructional technology support to faculty and students from various language departments at the university. He has an extensive background in applied linguistics and technology, computer-assisted language learning and computer-assisted language assessment, and has taught ESL courses in both Ukraine and the US. He received his PhD in Applied Linguistics and Technology with a minor in Curriculum and Instructional Technology and his MA in Teaching English as a Second Language/Applied Linguistics from Iowa State University. His research interests lie in the areas of computer-assisted language learning, blended learning, language testing (with the focus on listening assessment), and eye tracking. Russ presented at various national and international conferences, and published in CALICO Journal, Canadian Journal of Applied Linguistics, Language Testing, University of Cambridge ESOL Examinations Research Notes, TESL-EJ, as well as in conference proceedings and edited volumes. He is a co-author of Blended language program evaluation (with Paul Gruba, Mónica Cárdenas-Claros, and Kath Rick; Palgrave MacMillan, 2016).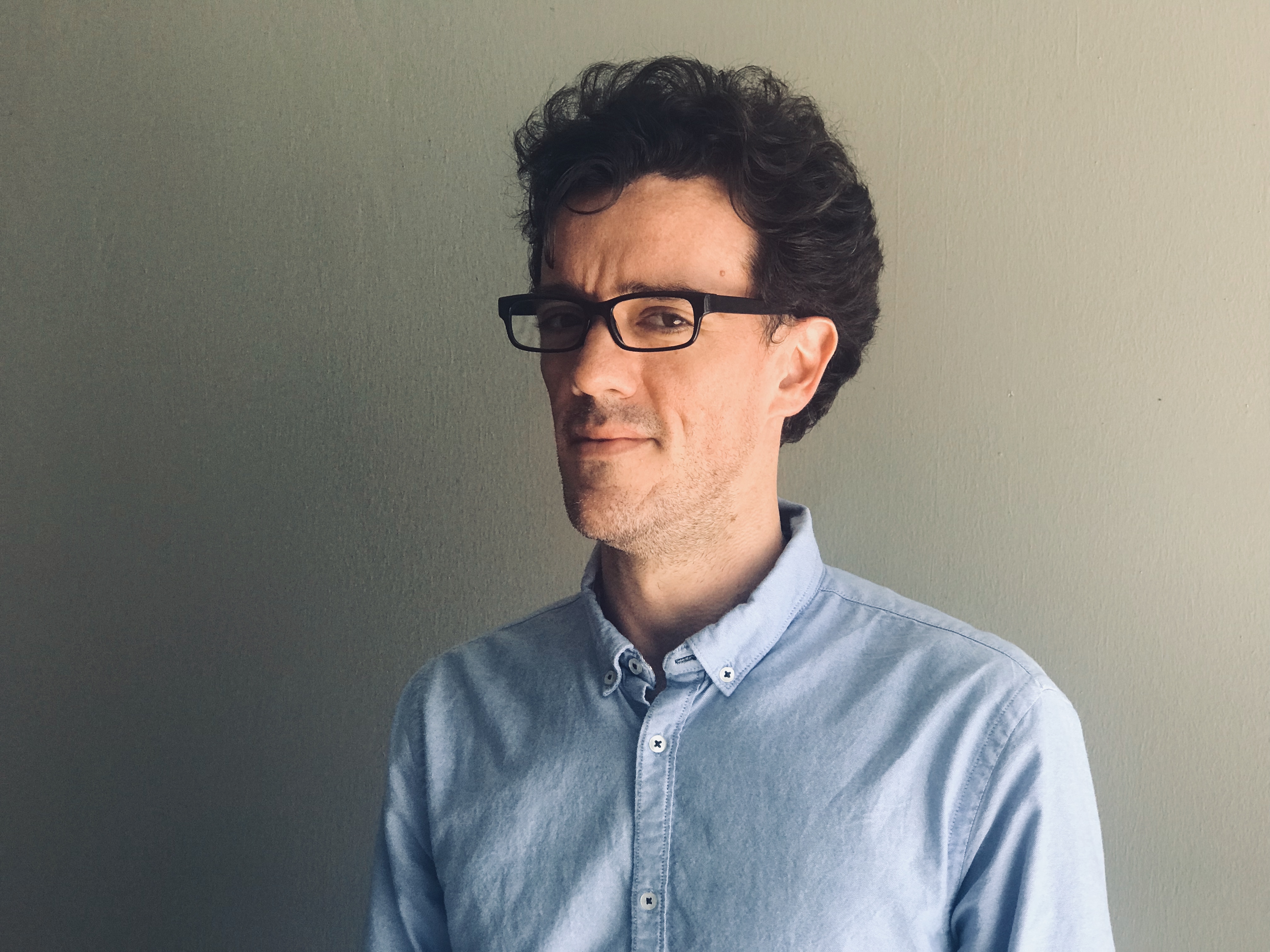 Aitor Arronte Alvarez
System Architecture & Programing
Aitor Arronte Alvarez, Information Technology Specialist, holds degrees in computer science from Universidad Rey Juan Carlos in Madrid School of Engineering. His work centers around innovative uses of digital media and technology for education and research. With over 10 years of experience in IT consulting and applied research in R&D projects, he has architected large scale enterprise and educational systems for national and international agencies as well as for institutions in the private sector in Europe. Prior to joining the Center for Language and Technology, he was IT Demand Manager at the renowned IE Business School. His interests span a wide variety of topics at the intersection of computation and social sciences.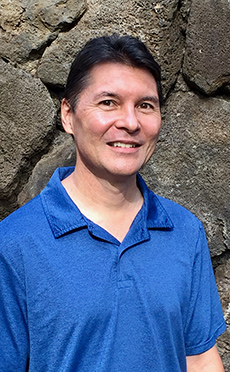 Dave Oka
Visual Communications
Dave Oka creates visual communications and marketing for the College of Languages, Linguistics & Literature at the University of Hawai'i at Månoa. Dave has more than 20 years of experience developing and creating communication solutions for many of Hawaiʻi's top companies. Projects have included print, TV and radio advertising, marketing plans, print collateral, direct mail, publications, event support, community and constituent outreach, digital design, social media, graphic standards and branding guidelines. He employs design thinking methodology and collaboration to produce innovative solutions. His goals are to generate creative ideas, provide effective communications and deliver excellent customer service.
Robert Wong
Media Support - Sound editing and enhancement
Robert Wong is an Electronics Technician for the Center for Language & Technology. He handles the installation, troubleshooting and repairing of mechanical, electrical, and electronic systems for the Center for Langauge & Technology. In addition to his main duties as Electronics Technician, he is also our Audio Recording Technician and is responsible for the recording, editing and mixing of audio recordings for UH faculty/staff and other state agencies.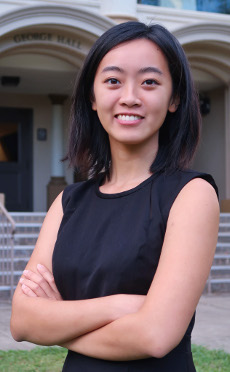 Lai-Ching Yau
Graduate Assistant - Program Outreach
Lai-Ching (Keira) Yau is a graduate student with Travel Industry Management major at the University of Hawai'I at Manoa. Her previous work and internship experience focused on project management and digital marketing specialized in search engine marketing (SEM), and social media and website management. She has experience of handling different projects for global and Asian clients, some of the clients are even listed on Fortune 500. Keira is a native Cantonese speaker and can speak fluent English and Mandarin. She has been utilizing her project management and language skills to coordinate projects in the Technology Innovation Center.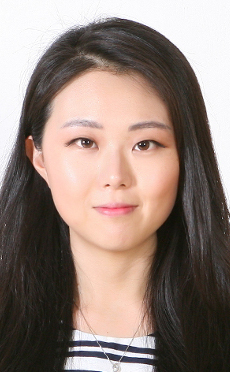 Leeseul Park
Graduate Assistant - Learning Design
Leeseul Park, who was born and raised in Korea, is majoring in Second Language Studies as an MA student at the University of Hawai'i at Manoa. She earned her BA in Political Science from Chu-o University in Japan. Her interactive experience studying in Japan fostered her interest in language education as a learner and teacher. This interest led her to teach Korean, Japanese, and English in several places around the world as well as learn other languages. Her work at the Technology Center usually focuses on Korean projects, collaborating with the Korean Language Flagship Center.
Tian Wang
Graduate Assistant - Learning Design
Tian is an MA student in the Department of Second Language Studies at the University of Hawai'i at Mānoa. His research interests include Second Language Education, Chinese syntax and technology-based language education. Tian holds an MA degree of East Asian Languages and Literature as well as a BA degree in English Literature. Tian also had years of experience of teaching ESL in a Chinese college. At UH, he has also worked with the Chinese Language Flagship Program as a tutor. Tian is currently working on various projects at The Language Flagship Tech Center as a learning design assistant.
Dmitrii Egorov
Graduate Assistant - Learning Design
Dmitrii is a professional teacher of Russian as a foreign language. His M.A and Doctoral Degree (equivalent of PhD) in Russian Grammar are from Kazan Federal University, Russia. His experience includes 4 years of teaching different Russian courses to foreign students in Kazan Federal University and 5 years of developing and instruction of the course in Russian Phonetics in the Critical Language Scholarship Program for American students abroad. As a part of his professional life and development Dmitrii was involved in several international academic projects in linguistics including those organized by Max Plank Institute and University of Helsinki. In the Technology Innovation Center, Dmitrii uses his background and experience to focus on projects related to Russian Language.
Flagship Student Advisory Board
2018 – 2019 Executive Committee Members
Benjamin Houser
Executive Committee Member, Student Advisory Board
Benjamin Houser is pursuing a career in animation and writing in various creative settings. His favourite animations are socially and globally aware and still manage to have the best action, humor, and plot seen up to this generation. He is currently studying Entertainment and Media as well as Comparative Literature at the University of Georgia. Benjamin speaks Spanish and Portuguese, and studies Italian, Japanese, Korean and Esperanto. He has a strong belief that you can achieve anything that you set your mind to whether it is learning six languages at once, or showing others that they can learn languages too.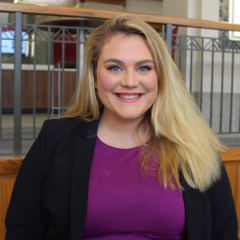 Emily Reeg
Executive Committee Member, Student Advisory Board
Emily is a senior at Indiana University from Houston, Texas, and is in her third year of the Arabic Flagship Program. At IU, she is the Student Media Coordinator for the Flagship Program and the president of a refugee organization called Amal Outreach for Displaced Peoples. She joins a women's organization, named I Am That Girl, that dedicated to building community amongst college students and middle and high school girls and participates in student government as a member of the executive policy team for diversity and inclusion. She spent this past summer in Meknes, Morocco studying abroad and is excited to collaborate with students from other flagships and learn about different, better ways to incorporate technology at IU.
Gracen Blackwell
Executive Committee Member, Student Advisory Board
Throughout her high school years, Gracen wanted to be an engineer, but after taking Spanish and Arabic classes in high school, she discovered her passion for language, which lead her to apply to the Linguistics program at the University of California Los Angeles. During her freshman year at UCLA, she began studying Russian, and enjoyed it so much that she joined the Flagship Program and changed her major. She will graduate in June of 2019 with a BA in Russian Studies, as well as minors in History and Digital Humanities. In the Digital Humanities minor, she was given the opportunity to work on a topic modelling project, as well as learning HTML and digital mapping techniques. She credits the realization of her interest in technology and computers (specifically programming) to this minor. She hopes to use her love of technology in her future work, and enjoys learning programming languages in her spare time.
Kongfuechi Moua
Executive Committee Member, Student Advisory Board
Kongfuechi (Chi) Moua graduated from the University of Minnesota – Twin Cities in May 2017 with a B.A. in Economics and a minor in Asian Languages & Literature. He completed the Chinese Flagship Capstone Year in June 2017 after a semester at Nanjing University and two internship experiences in Shanghai and Nanjing. Before his studies in Mainland China, he had his first study abroad experience at La Fundación de Ortega y Gasset in Buenos Aires, Argentina where he studied Spanish in the Summer of 2014. The next summer was spent in Taipei, Taiwan at National Taiwan University's International Chinese Language Program.
He is currently studying for an M.S. Computer Science at Northeastern University – Seattle Campus. After coming back from his Capstone Year, it was time for a new path. The tech industry drew him in, but his years of language accomplishments have not been to waste. With many classmates and peers from Asia, Chi's Mandarin skills have become a very strong asset.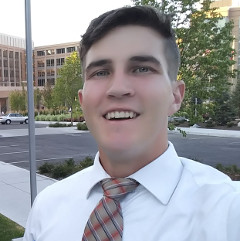 McKay Scott Christensen
Executive Committee Member, Student Advisory Board
As a mechanical engineer and a flagship student studying Mandarin Chinese at Brigham Young University, McKay is incredibly excited for the chance that he will discuss about how we can best integrate technology into our language study. His ideas revolve mainly around communication and collaboration. After all, communication is the sole reason we learn new languages, allowing us to better connect with the world. He believes that as we better integrate technology as a foundation for collaboration and communication between all facets of the flagship program, we will maximize our efforts and witness our language levels excel.
Contact Information
TECH CENTER
1890 East West Road
Moore Hall 256
Honolulu, HI 96822
(808) 956-5121
tech.center@hawaii.edu